Alternative Routes to Certification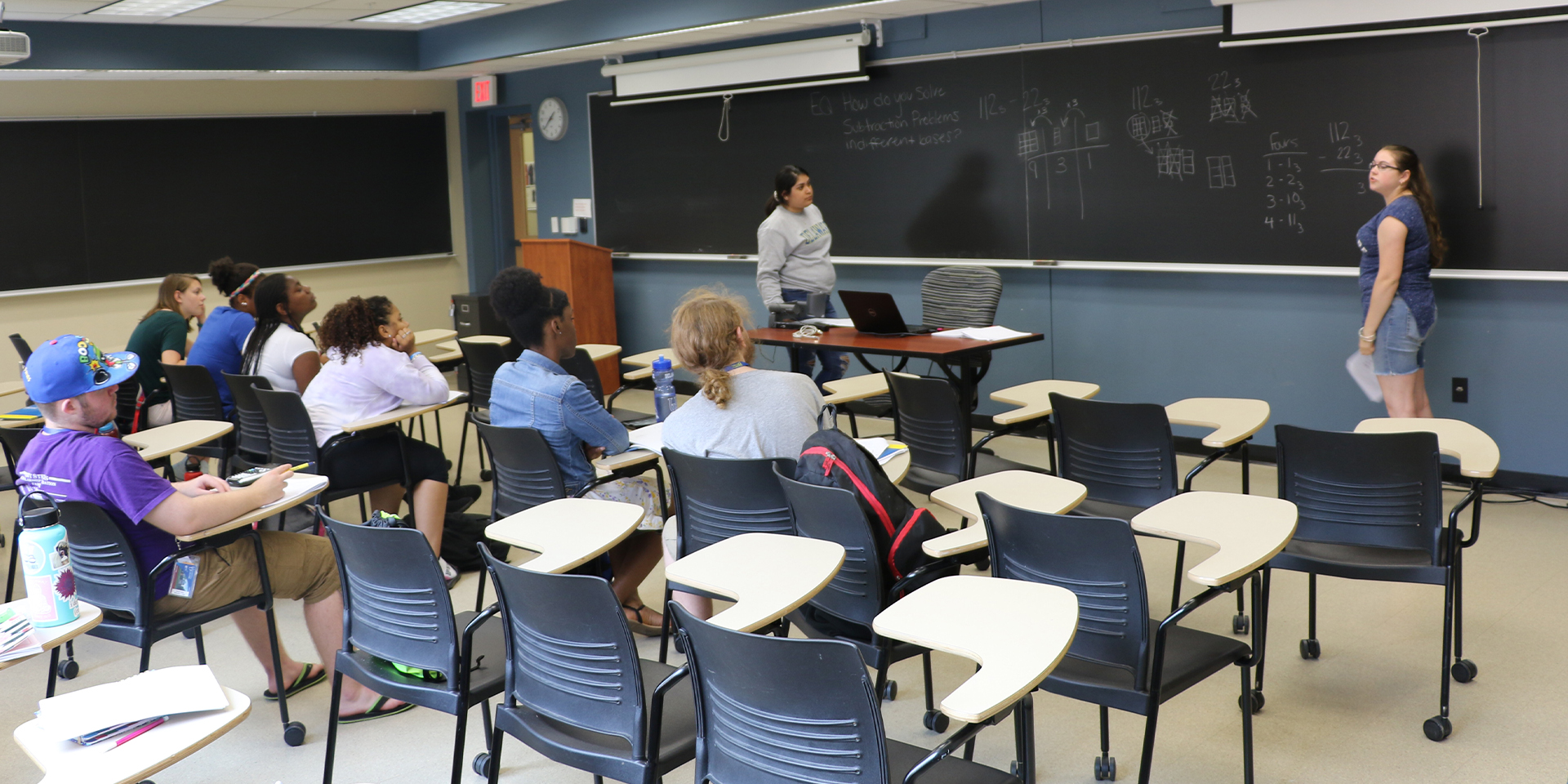 Courses and Costs
What will ARTC cost?
Financial aid and support
University of Delaware College of Education and Human Development (CEHD) discounts tuition by over 60% for DE teachers and DE residents.  This reduces the out-of-pocket cost of a 3-credit course to approximately $2,349.
The Delaware Critical Need Reimbursement program is a scholarship that offers partial reimbursement of $1,300 per course for a maximum of two courses taken during each academic year.  Unfortunately, teachers of art, music, theater, and "regular education" social studies are not eligible for this reimbursement program.
Please understand the following:
You must pay tuition cost up-front and out-of-pocket.
The academic year runs from the summer semester through the spring semester of the following year (summer, fall, winter, spring).
You must earn a grade of a "C" or higher to be eligible for course reimbursement.
You can only submit for reimbursement once the course has been completed and the grade appears on your transcript.
Reimbursement applications are open at the following times:

For a course taken during the Fall or Winter semester: Open 2/1 and closes 2/15
For a course taken during the Spring semester: Open 5/1 and closes 5/15
For a course taken during the Summer semester: Open 9/1 and closes 9/15

The amount of time it takes to receive reimbursement varies; reimbursement is often not issued before tuition is due for your next class; therefore, you cannot rely on or wait for your reimbursement in order to fund your next scheduled course.
Your course schedule is determined based on state-mandated deadlines in an attempt to evenly and appropriately distribute a manageable course load; therefore, you will need to take more than two courses per academic year and will not be able to get reimbursed for every single course you take.
If you teach a non-special education content area, the following chart details approximate program costs (costs are subject to increase):
| | |
| --- | --- |
| Requirement | Cost |
| License Application |   $100 |
| Praxis II Subject Assessment | ~$120 – $160 |
| ARTC Introductory Seminars 1, 2, & 3 |   $1,000 |
| EDUC 658 – Discipline & Classroom Management | ~$2,349 |
| EDUC 614 – Teaching the Exceptional Adolescent | ~$2,349 |
| ARTC Methods Seminars |    $1,000 |
| EDUC 685 – Multimedia Literacy | ~$2,349 |
| Estimated Total Cost | ~$9,267 |
If you teach a special education content area, the following chart details approximate program costs (costs are subject to increase):
Requirement
Cost
License Application
  $100
Praxis II Subject Assessment: Special Education
Praxis II Subject Assessment: Content Area
~$120 – $160

~$120 – $160

ARTC Introductory Seminars 1, 2, & 3
  $1,000
EDUC 680 – Educational Evaluation: Exceptional Children & Youth
~$2,349
EDUC 681 – Techniques for Behavior Change and Positive Behavior Support
~$2,349
EDUC 757 –  Diagnosis & Instruction in Literacy
~$2,349
EDUC 674 – Special Education Instruction & Curriculum: Secondary
~$2,349
One of the following:
EDUC 673 – School-to-Adult Life Transitions & Disability
EDUC 745 – Collaborative Teaming in Special Education
EDUC 653 – Assistive Technology: High Incidence Disabilities
EDUC 652 – Introduction to Assistive Technology
EDUC 682 – Special Issues in Special Education
~$2,349
Estimated Total Cost
~$13,085